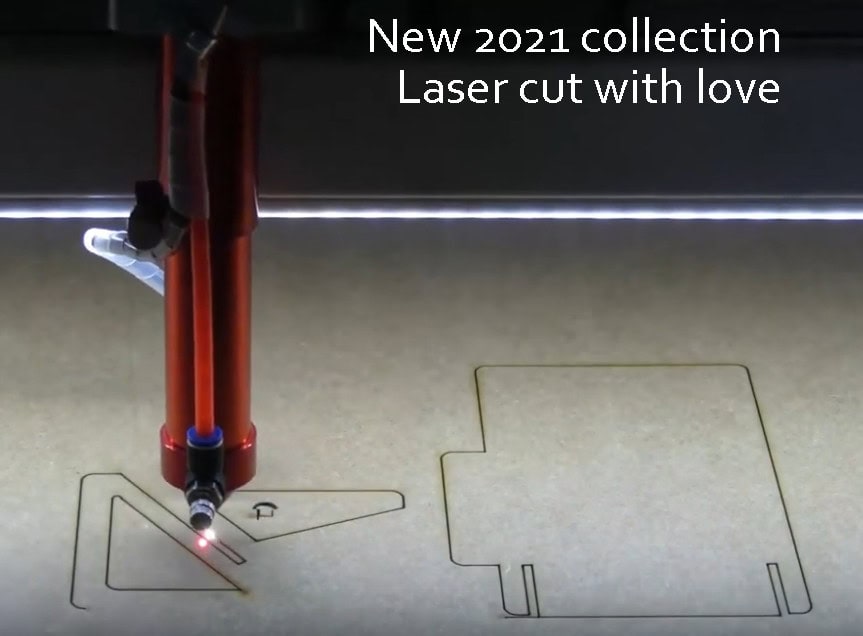 In 2021 we are using a laser to cut your custom-made chairs
For the assembly of the chairs without tools, great precision is required. This is one of the strengths of our new laser machine. In the video below we invite you to discover how it works on a 1/6 reading chair model. You will also discover how easy it is to assemble the chairs, without tools.
Our new 2021 tailor made collection
The range of custom-made armchairs and sofas has been redesigned and expanded.
All the chairs now benefit from a natural oil-based finish, which is more respectful of the environment
Custom-made armchair for the back
The tailor-made seat depth allows your back to rest well on the backrest.
The armchair has either a mid-height back with a slight inclination or a high back with a more pronounced inclination.
Reading chair tailor made
Devour a book without getting up thanks to the comfort of the custom-made armchair.
A side library allows you to store your favorite books but also your Smartphone or remote controls.
As an option, the chair can be fitted with a led reading light attached to the backrest.
Custom rocking chair
Prescribed to the future President Kennedy to relieve his back pain, the rocking chair combines the benefits of tailor-made with gentle physical activity. Take care of your back by keeping moving.
Armchair designed to measure for the elderly
One of the other key assets of a custom-made chair is that you can sit down and get up with minimal effort.
The Senior activity chair offers a lower inclination of the seat to get up more easily or to put the chair around a table.
The wing chair offers maximum comfort with its high backrest and side shelf.